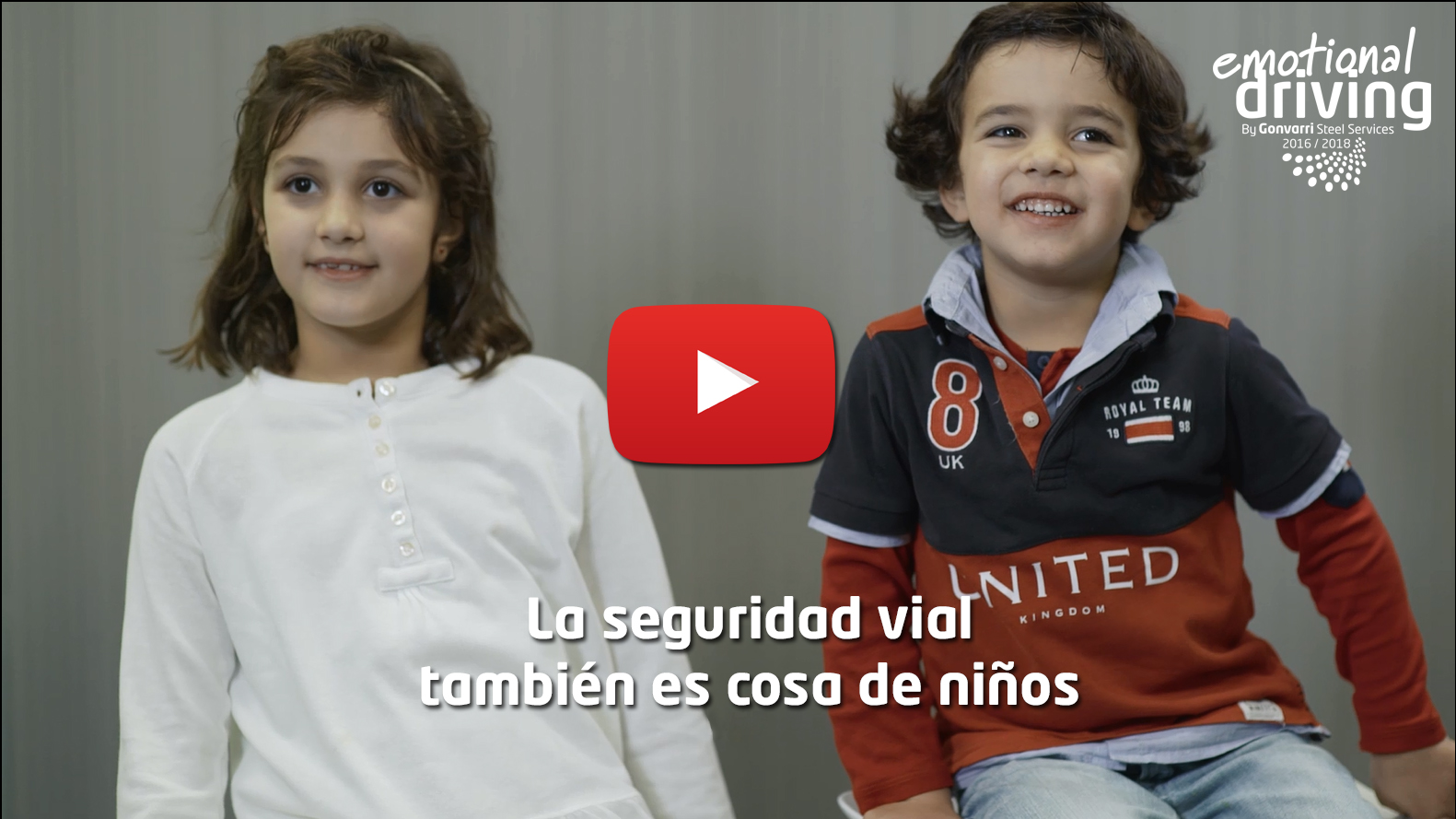 December 21, 2016
Road safety is also a child's business
---
Emotional Driving has released its new campaign with an emotive video starred by several employees from Gonvarri Steel Services and their children. Under the claim "Road safety is also a child's business", they become into road safety advisors for their parents, to who they encourage to drive safe in a very original way.
With the increase of travels during Christmas time, GSS aims to reinforce Emotional Driving message: to be even more responsible when driving. Also, this campaign is focused on external public, as Emotional Driving became into a public project in order to disseminate this awareness message among society.
Emotional Driving celebrates like these two years of work with 13 awards and thousands of employees aware. For the third year, there will be introduced new programs included into this growing project.
We invite you to watch the video and to share it with your relatives. You can do it from Emotional Driving social channels (Facebook, Twitter and LinkedIn) as well as sharing the video's link: