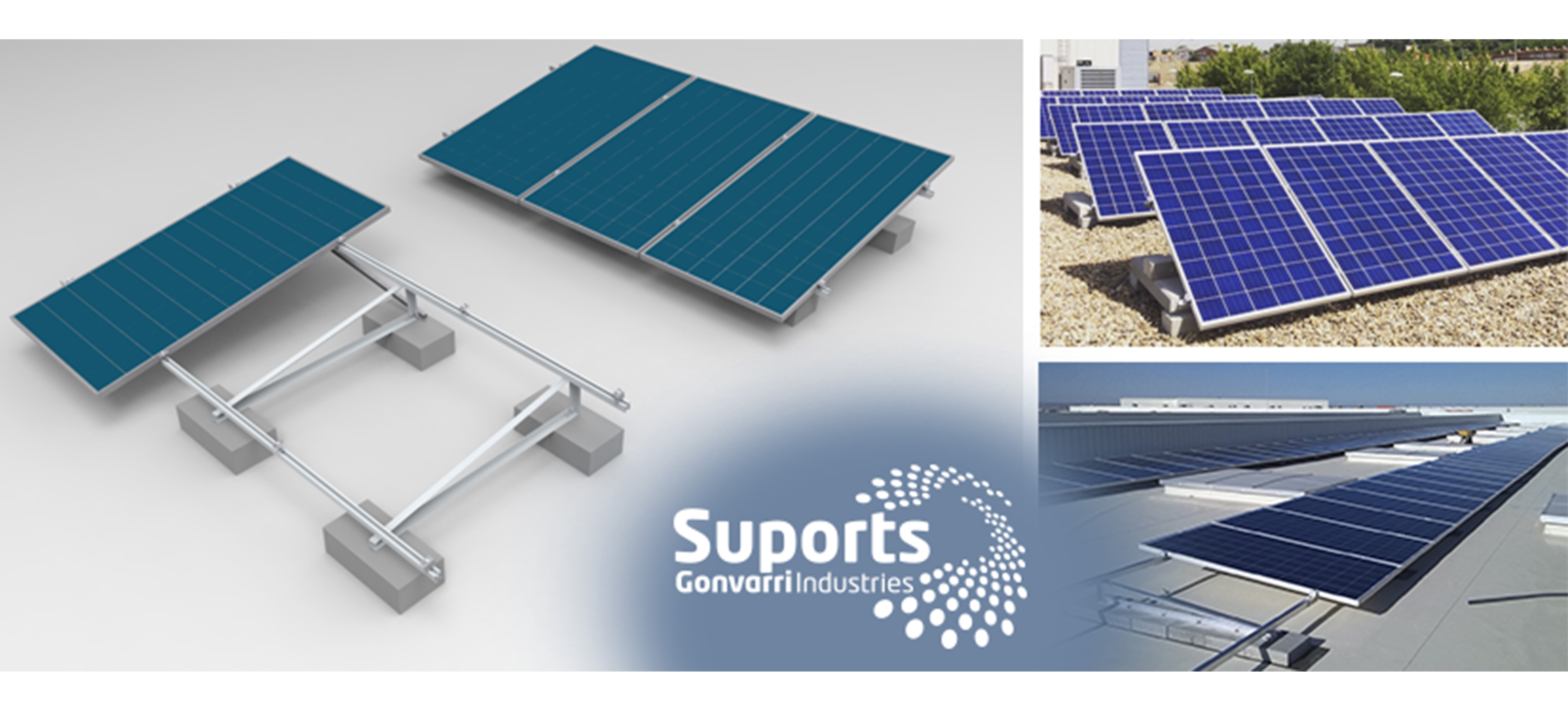 June 13, 2019
Suports initiates the supply of rooftop structures for a new 427 kWp project in Jamaica
---
Valencia, 13th June 2019. Suports, division of Gonvarri Industries, has signed a new 427 kWp project for the supply of its rooftop structures in a project located in Jamaica, for its customer SAMPOL.
SAMPOL is a multinational group of Spanish capital, leader in engineering solutions applied to different sectors, both public and private. SAMPOL covers the entire value chain from the feasibility study, design and construction, to operation and maintenance. With presence in 3 continents, it develops its business activity under the commitment to contribute to the economic and social development of the communities in which it operates.
In total, structure and anchors will be supplied to support 1.296 PV modules with the BASIC TITL SYSTEM 1 Portrait at 20º over concrete ballasts. The structure will be anodized aluminum with A4 stainless steel bolts.
Suports distinguishes itself by designing, manufacturing and supplying mounting systems for photovoltaic projects. Its more than 13 years of background, combined with the engineering capability and organizational strength, positions Suports as a solar industry leader.
About Suports
Suports is a brand within Solar Steel, solar division of Gonvarri Industries, with more than 350 MW track record. Gonvarri Industries is a leading company in steel service centers and the manufacturing of structures for renewable energy. Gonvarri has more than 56 industrial plants worldwide, with over 9,500 employees and a revenue of more than 3,300 million euros in 2017. For many years, Suports has focused its efforts on providing customers with bespoke solar metal structures. For more information, visit: www.suports.es.