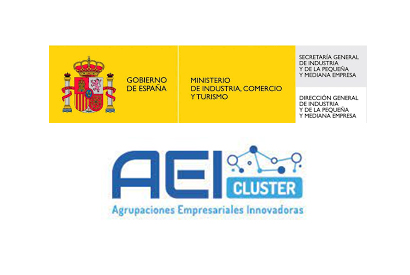 May 24, 2021
Design and development of new WAAM manufacturing methods to improve the technology of metal support structures and complex tool bases. Expediente AEI-010500-2020-183
---
Design and development of new WAAM manufacturing methods to improve the technology of metal support structures and complex tool bases. Expediente AEI-010500-2020-183. Deadline 2020-2021.
The main objective of this project is to assess the possibilities that WAAM technology, combined with the potential of generative design, offers for the design and manufacture of fixed metallic structures, as well as the design and development of the prototype for its validation and implementation at laboratory scale. The ultimate goal pursued with the application of this technology is to optimize the design, lighten the weight, reduce the cost and reinforce the resistance through the application of this novel advanced manufacturing process.
The keys to the project are based on the study of the load and resistance conditions under different matrix structures of the part, analyzing the influence of atmospheric conditions and the environment, in general, on the generative design for its manufacture and the final evaluation of the possible configurations for anchoring the structure to the ground or terrain.
Led by the MetaIndustry4 cluster, it has the participation of Hiasa, Metálicas Somonte, Bezzier and IDONIAL Foundation.
Project funded by the Ministry of Industry, Trade and Tourism, through the Support Program for Innovative Business Clusters 2020.