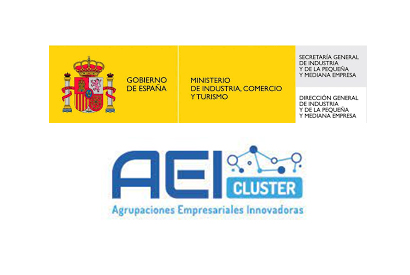 May 24, 2021
SENSACERO: Technical feasibility study of the application of advanced sensorics in steel products for the monitoring of their behavior during their service life
---
SENSACERO: Technical feasibility study of the application of advanced sensorics in steel products for the monitoring of their behavior during their service life. Expediente AEI-010600-2020-160. Deadline 2020-2021.
Hiasa participates in the SENSACERO project, which aims to take the first steps towards the industrial application of technologies that allow to offer an added value to its products, manufactured with steel, in different sectors.
It addresses the casuistry of each case study presented by the companies involved in the project, analyzing the feasibility of incorporating sensors in their products, prioritizing the technologies with the greatest potential and taking into account the challenges present in the acquisition, transmission and processing of data, in order to effectively monitor them during their service life, and to develop products with high added value.
Led by the Steel Pole, with the participation of Hiasa, Asturfeito, Talleres Alegría and IDONIAL Foundation.
Project funded by the Ministry of Industry, Trade and Tourism, through the Support Program for Innovative Business Clusters 2020.