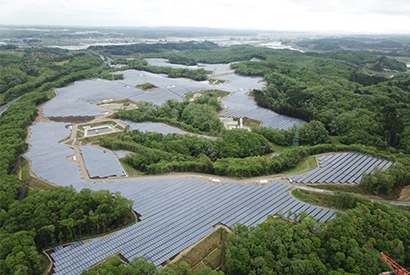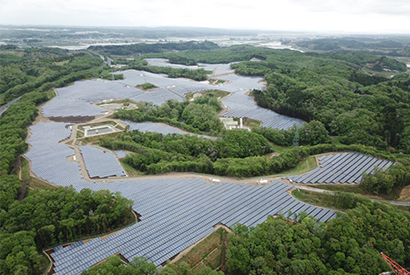 June 16, 2020
Solar Steel announces the supply of 95MW of its RackSmarT® structure for three new projects in Japan
---
Madrid, 16 June 2020. Solar Steel, a division of the industrial giant Gonvarri Industries, has agreed the supply of three new projects in Japan for its RackSmarT® fixed solar structure, extending the company's track record in this country by another 95MW.
The projects are 65MW, 15MW and 14MW in size, respectively located in Gunma, Fukushima and Tottori prefectures.
The sum of these projects will generate enough energy to supply 47,600 homes. With these projects, Solar Steel will have supplied 13 photovoltaic plants in Japan totaling 383 MW of fixed structure, positioning itself as one of the leaders in the country.
Solar Steel's extensive experience is essential when providing key differentiating aspects in the Japanese market; optimized design according to local regulations, filing with METI, adaptability to extreme slopes and high load conditions. Solar Steel diverse supply chain allows to have the best relation quality, cost and delivery times for each project location.
About Gonvarri Solar Steel
Gonvarri Solar Steel has a trackrecord of more than 13 GW and is part of Gonvarri Industries. Gonvarri is a leading company in steel service centers and the manufacturing of structures for renewable energy. Gonvarri Industries has more than 45 industrial plants worldwide, with over 6,000 employees and a revenue of more than 3,700 million euros in 2019. Solar Steel has focused its efforts on providing customers with integral solutions according to their product and service requirements. For more information, visit www.gsolarsteel.com